3 tags
4 tags
4 tags
4 tags
4 tags
2 tags
3 tags
2 tags
6 tags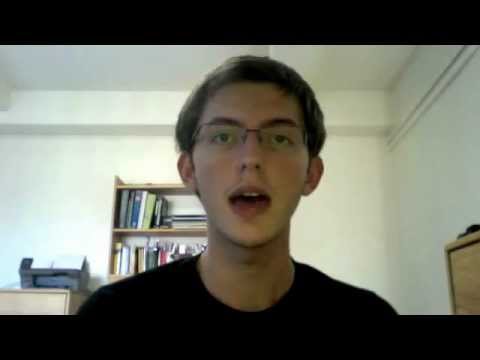 1 tag
rsbenedict asked: Regarding employment: you might send people with questions about finding work to the Linguist List's Jobs section to check out current listings and requirements. It looks like computational linguistics is in high demand right now. I would suggest not to chase a job in academia; the job market in academia is horrible right now, with full-time positions being replaced with crummy adjunct gigs.
5 tags
Anonymous asked: Hi, I think I'm interested in studying Linguistics at university for reasons I'm too tired to go into - it is genuinely a very interesting field which I am passionate about - and I was wondering how realistic such an option is. I have no clue what I want to do with a degree in Linguistics: career-wise. I've always wanted to go into academic research, namely sociolinguistics,...
3 tags
4 tags
3 tags
3 tags
1 tag
crazyrobin7 asked: I just found your blog, and I have to say, it's quite wonderful. I too am someone who aspires to study linguistics, and I'm thinking of majoring in linguistics or sociology. What first got you interested? What part of linguistics most interests you? It was so wonderful to find someone who's interested in the subject. Are there other blogs you would recommend?
2 tags
4 tags
7 tags
"Just saw the question about majoring in Linguistics. I had the same question..."
– sarahdel
2 tags
Anonymous asked: How realistic is it, career wise, to major in linguistics? I absolutely LOVE linguistics and hope to study it at a university, but what is your honest opinion of the career options?
2 tags
Anonymous asked: I've been reading your Tumblr from time to time and I really enjoy it. I'm a linguist, finishing my PhD in France, and I opened my own French blog about linguistics. I guess that I would have been an English/Linguistics major (you know, here, we study all aspects of a language before majoring in litt, civilization or linguistics. There are virtually *no* linguists, and most of them are...
3 tags
3 tags
nattym29 asked: I love that you're a self-taught linguist! What websites or books did you use to learn from?
5 tags
13 tags
The Wug Test Revisited -- A Research Project
I (Chris) completed a Senior Research Project this last year of high school. (If you didn't know, I'm not in college or linguistics classes yet. I'll be at New York University next year to eventually major in French and Linguistics.) Since I was allowed to choose my subject for this major project, I picked Dr. Jean Berko Gleason's Wug Test and attempted to expand her...
3 tags
4 tags
4 tags
2 tags
2 tags
So you know a linguist... →
A response to the eternal question, "How many languages do you speak?"
1 tag
1 tag
1 tag
Just to clarify...
This Linguist Llama does not have a Twitter or a Wordpress blog.
4 tags
IPA "keyboards": http://weston.ruter.net/projects/ipa-chart/view/keyboard/ http://people.w3.org/rishida/scripts/pickers/ipa/ IPA chart with audio samples: http://web.uvic.ca/ling/resources/ipa/charts/IPAlab/IPAlab.htm IPA charts for printing: http://web.uvic.ca/ling/resources/ipa/charts.htm
3 tags
I just realized...
glottalplosive: "Nasal" begins with a nasal consonant. "Fricative" begins with a fricative consonant. "Sibilant" begins with a sibilant consonant. "Plosive" begins with a plosive consonant. "Lateral" begins with a lateral consonant.
1 tag
eonneo asked: Hello there Linguist Llama~ As a person aspiring to be a linguist, I'm disappointed to say I don't have a copy of the IPA chart. Do you, or anyone else for that matter, know where I can find one online? Thanks!
1 tag
Anonymous asked: are you a human
2 tags
1 tag
Anonymous asked: If you've never taken any linguistic classes what brought you to create linguist llama?
4 tags
zomgmouse asked: There is a separate symbol for the voiceless [w]; [ʍ].
1 tag
Anonymous asked: What is your opinion on the /wh/ sound being pronounced "hw" or "w"?
5 tags
Sorry for the lack of updates!
Hello everyone, I realize I haven't updated this blog much lately. Senior year of HS is taking up stupid amounts of time, and I haven't gotten a chance to sit down and come up with any good memes. However, I'll still review any submissions! :)
4 tags
shanbalile asked: i think the anon meant cómo se LLAMA?
5 tags
Anonymous asked: what's your name?